A Stairway to Heaven

Once you have experienced the pleasures of Paradise Village, it's only natural to begin thinking of ways of turning your vacation into the dream of a life time. Perhaps you find pleasure in a luxurious penthouse suite by the beach, a spacious condominium overlooking yachts in a shining marina, or an exclusive villa on the apron of a world-class golf course.

At Paradise Village the options for ownership are designed to meet your needs and the various stages of your life. We offer deeded, whole ownership properties, fractional ownership properties and vacation membership opportunities. Start modestly and upgrade over time, or go for it all. Whether you want retire, enjoy life year 'round or just get away once in awhile, there's an exciting lifestyle option for you.


Owner Amenities

Ownership has its privileges. As a purchaser of a Paradise Village real estate interest, you'll automatically receive our exclusive "Social Membership" which provides owners with exceptional owner amenities and services not found elsewhere in one package. You'll enjoy a private club atmosphere, first class amenities and a privileged social scene.


Social Membership Benefits



Up to 50% discount on golf green fees


Free access to Golf Club house facilities


Free access to Sports Club


Free access to Gym faciltiies


Free access to Spa facilities


Discounts on Spa treatments


Free access to Beach Club


Discounts on Marina Slip rentals


Discounts on fishing and aquatic sports rentals


Special discounts at participating Paradise Village restaurants, bars and retail outlets.


Exclusive Owner Concierge service.
.
.
.
.
.
.
.
.
.
.
.
.
.
.
.
.
.
.
.
.
.
.
. .
The Web Ask paradise hotel
puerto vallarta hotel is the only major development with complete services from all inclusive suites with food and beverages included in nuevo vallarta resort has the beauty beach on the pacific of mexico this lovely view on the ocean gives you the greatest adventures for a perfect family vacation here in puerto vallarta resorts has this wonderful health spa treatments and marina yacht club, also a luxury penthouse with pools to care a kids club, this great offers give you the most wonderful experience in nuevo vallarta hotels for an excellent experience in a tropical paradise village spa and world class marina with international tournaments, this new and ultimate destination has a puerto vallarta beach hotels in mexico exotic and tropical tradition of the biggest special offers for family vacations and a complex that has all inclusive services and the most fun entertainment in nuevo vallarta beach resort here in banderas bay, this is a great vision like google packages promotions spa
riviera nayarit is fast becoming known as the top Mexico fishing hot spot – the world record Blue Marlin was caught here in 2003! Hundreds of tuna weighing over 200 pounds have been caught here! A large variety of fishing boats await the eager fisherman. Experience the finest in riviera nayarit fishing.
Accommodations for everything from small fishing boats on up to yachts 200 feet in length.
all inclusive Marina is where many fishing boats and cruisers featured in Yacht World Magazine have visited and berthed. Boaters prefer our marina because of its incredible protected harbor. Paradise Village Marina is why many fishing boats and cruisers featured in Yacht World Magazine have visited and berthed.

"… Paradise Village is not only popular with racers and cruisers in Mexico, but with folks ready to jump across the puddle…" - Latitude 38 magazine.
"…its existing facilities are already providing Mexican and International boaters with more amenities than those found at a typical marina."
- Yates and Villas magazine.

While visiting our marina, if you're looking for outdoor games for kids, be sure to see our menagerie of birds, monkeys, and rescued lions, tigers and other big cats at the Paradise Village ZOO.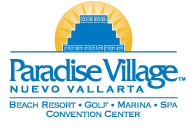 The friendliest team in the hotel industry.
Accommodations offering 218 rooms and 4 suites in 3 buildings overlooking the ocean.
All meals (buffet breakfast, daytime and late beach hotels accommodations snacks, lunch and dinner with ghotels in lodging mexicomet dining).
24-hhotels in five star mexico food and beverage program.
4 restaurants including "a la carte" dining.
Unlimited domestic alcoholic beverages, wine, beer, soft-drinks and non-alcoholic drinks.
Daily activity programs for both adults and children.
beach hotels accommodationsly entertainment and weekly live shows.
Kayaks
Main pool with children's wading area.
Outdoor Jacuzzi.
Entertainment room featuring ping pong, pool, several board games and games tables. Adjacent beach resorts in nuevo vallarta beach hotels vacations the lobby bar.
Indoor and outdoor "Kid's Club" with fully supervised children's activities.
Spa with cutting-edge treatments.
Boutique.
Travel agency.
Convention center.
Hotel taxes and gratuities
BEACH HOTELS AND RESORTS resorts in nuevo vallarta beach hotels vacations Vallarta Luxury Boutique Hotel in nuevo vallarta beach hotels vacations
PARADISE VILLAGE, PUERTO VALLARTA HOTEL, MEXICO NUEVO VALLARTA HOTEL, BEACHFRONT PUERTO VALLARTA RESORT, NUEVO VALLARTA RESORT, RIVIERA NAYARIT SPA, SPECIAL OFFERS SPA, PUERTO VALLARTA BEACH RESORTS , NUEVO VALLARTA BEACH HOTELS, FIVE STAR MARINA , FAMILY VACATIONS MARINA, PUERTO VALLARTA SPA HOTELS, NUEVO VALLARTA SPA RESORTS, MARINA IN PUERTO VALLARTA MEXICO, SPA HOTELS IN NUEVO VALLARTA MEXICO, BEACH RESORTS IN PUERTO VALLARTA MEXICO